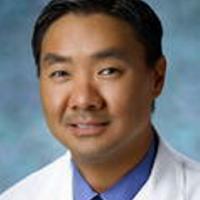 Wilmer Eye Institute
Albert S. Jun, M.D., Ph.D., is professor of ophthalmology at the Wilmer Eye Institute. He specializes in corneal disorders - including Fuchs dystrophy and keratoconus - refractive surgery (LASIK), cataracts and external eye diseases. Prof. Jun's clinical and research interests include endothelial keratoplasty, refractive surgery, genetic analysis of corneal diseases and corneal gene therapy.
Prof. Jun has received grants and awards from numerous organizations including the National Institutes of Health, the Heed Ophthalmic Foundation, the Eye Bank Association of America and the Association of University Professors of Ophthalmology.