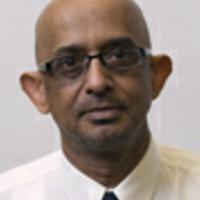 Queensland Eye Institute, Brisbane Australia
Professor Ravi Thomas is a Glaucoma specialist at Queensland Eye Institute, Brisbane, Queensland.. He has also trained in Cataracts, Paediatric Ophthalmology and Clinical Epidemiology. He is a founding member and ex-president of the Glaucoma Society of India, where he did most of his training and early research. Dr Thomas was formerly the president of The International Society of Geographical and Epidemiological Ophthalmology (ISGEO) and advisor to several international non-governmental agencies working in eye health.
Dr Thomas sits on the Board of Governors for the World Glaucoma Society and the South and East Asia Glaucoma Interest Group and is on the executive of the Glaucoma Research Society. He is on the editorial board of Ophthalmic Epidemiology, Journal of Glaucoma and International Ophthalmology.